Description
Stunning handmade Jasper stone bracelet. Wear it for energy healing and to return the whole body to a state of pure unconditional love.
Choice of Red or Turquoise beaded band.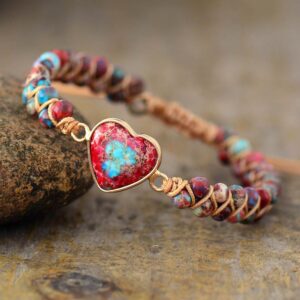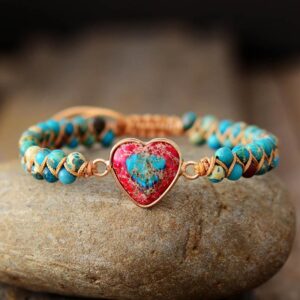 All our jewelry is made by hand and one of a kind. Each stone has been carefully selected and we only offer gems with the best quality. After ordering the Passion Heart Friendship bracelet, you will have possession of a truly unique handmade piece!